Roll with green
DIE UMWELT RETTEN WAR NOCH NIE SO EINFACH
WIR ARBEITEN ZUSAMMEN MIT TREES FOR THE FUTURE. INDEM DU DEN HASHTAG #ROLLWITHGREEN IN SOZIALEN NETZWERKEN BENUTZT, WERDEN WIR EIN BAUM IN DEINEN NAMEN PFLANZEN. WIR HABEN SCHON 129.936 BÄUME GEPFLANZT.
SMOKING 4 ALL!
IN VERSCHIEDENEN FORMATEN, GRÖSSEN UND VERSIONEN.
SMALL, MEDIUM, KING SIZE ODER IN ROLLS. UNGEBLEICHT, AUS HANF. LAAANGSAM UND SCHNELL. VORGERROLLT IN FORM VON CONES… EGAL WAS DU SUCHST UND EGAL WAS DU RAUCHST, ES WIRD IMMER EIN SMOKING FÜR DICH GEBEN.
roll and feel
ENTDECKE UNSEREN BLOG
WEIL DIE BESTEN GESCHICHTEN IMMER MIT EINER ZIGGI ANFANGEN. WAG DICH IN DIE SMOKING WELT HEREIN UND BLEIB IMMER AM LAUFENDEN ÜBER ALLES, WAS DICH INTERESSIERT: KUNST, KINO, MUSIK, EVENTS…
SHOP SMOKING
Unser online-shop ist da
Etwas neues kommt zu Smoking. Entdecke unsere Sweat und, T-shirts mit exklusiven Designs und vieles mehr
Hier ist der Produktkatalog für Raucher
INSPIRIEREN & ABLAUFEN. HIER IST ES. DIE BESTE AUSWAHL AUF DEM MARKT...
we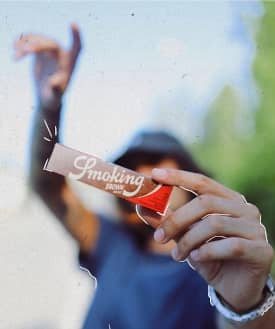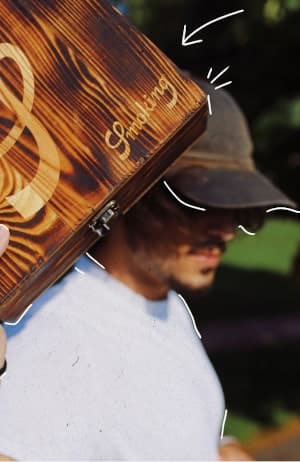 smoking

DER SMOKINGPAPER BLOG
Hier erzählen wir dir alles Aktuelle, was dich interessiert und krass ist: Musik, Mode, Kunst 420 culture, Tendenzen...