SMOKING 4 ALL!
IN VERSCHIEDENEN FORMATEN, GRÖSSEN UND VERSIONEN.
SMALL, MEDIUM, KING SIZE ODER IN ROLLS. UNGEBLEICHT, AUS HANF. LAAANGSAM UND SCHNELL. VORGERROLLT IN FORM VON CONES… EGAL WAS DU SUCHST UND EGAL WAS DU RAUCHST, ES WIRD IMMER EIN SMOKING FÜR DICH GEBEN.
roll and feel
ENTDECKE UNSEREN BLOG
WEIL DIE BESTEN GESCHICHTEN IMMER MIT EINER ZIGARETTE ANFANGEN. WAG DICH IN DIE SMOKING WELT HEREIN UND BLEIB IMMER AM LAUFENDEN ÜBER ALLES, WAS DICH INTERESSIERT: KUNST, KINO, MUSIK, EVENTS …
SMOKING SHOP
UNSER ONLINE-SHOP IST DA
ETWAS NEUES KOMMT ZU SMOKING. ENTDECKE UNSERE SWEATSHIRTS UND T-SHIRTS MIT EXKLUSIVEN DESIGNS UND VIELES MEHR …
Roll with green
GEMEINSAM WERDEN WIR ES SCHAFFEN
MIT DEINER HILFE WERDEN WIR ES SCHAFFEN. KLICK AUF DEN ICH WILL MITMACHEN KNOPF ODER BENUTZ DEN HASHTAG #ROLLWITHGREEN IN DEN SOZIALEN NETZEN UND WIR PFLANZEN EINEN BAUM IN DEINEM NAMEN.
LET ME GRIND YOU
SPEZIELLE GRINDER
ZERKLEINER, ZERHACK UND ZERMAHL MIT DEN COOLSTEN GRINDER VON SMOKING
SMOKING PAPER CONES
EINZIGARTIG UND WAHRHAFTIG
DIE BESTEN VORGEDREHTEN CONES IN KONISCHER FORM
Hier ist der Smoking-Produktkatalog
INSPIRIEREN & AUSATMEN. HIER IST SIE. DIE BESTE AUSWAHL AUF DEM MARKT ...
we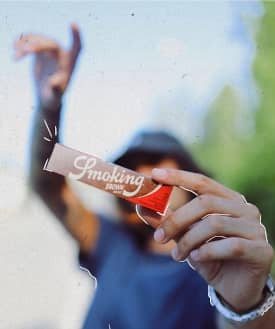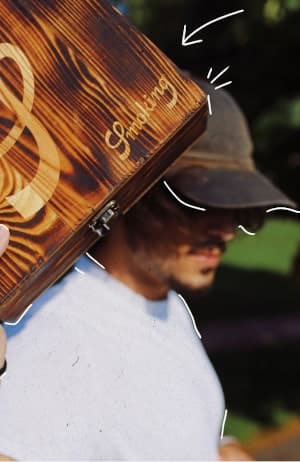 smoking

HempsFair Frankfurt 2023
Wir sind wieder auf der HempsFair Frankfurt! Nach dem guten Zuspruch im letzten Jahr werden wir auch bei dieser Ausgabe, die vom 28. bis 30. April stattfindet, wieder mehr als 7.500 Quadratmeter Ausstellungsfläche belegen, um Produkte und Neuheiten rund um den Hanf zu präsentieren. Im Jahr 2022 von Smoking Paper haben wir die 420er Reihe, sowie Red und Brown KS + Tips oder die neuen Organic KS + Tips vorgestellt. Es war auch die perfekte Gelegenheit für alle Teilnehmer, ihr gebrandetes Grinder-Zubehör und Tabletts sowie unsere exklusive Kleidung zu erwerben.
DER SMOKING PAPER BLOG
HIER ERZÄHLEN WIR DIR ALLES AKTUELLE, WAS DICH INTERESSIERT UND KRASS IST.