SMOKING 4 ALL!
IN VERSCHIEDENEN FORMATEN, GRÖSSEN UND VERSIONEN.
SMALL, MEDIUM, KING SIZE ODER IN ROLLS. UNGEBLEICHT, AUS HANF. LAAANGSAM UND SCHNELL. VORGERROLLT IN FORM VON CONES… EGAL WAS DU SUCHST UND EGAL WAS DU RAUCHST, ES WIRD IMMER EIN SMOKING FÜR DICH GEBEN.
roll and feel
ENTDECKE UNSEREN BLOG
WEIL DIE BESTEN GESCHICHTEN IMMER MIT EINER ZIGGI ANFANGEN. WAG DICH IN DIE SMOKING WELT HEREIN UND BLEIB IMMER AM LAUFENDEN ÜBER ALLES, WAS DICH INTERESSIERT: KUNST, KINO, MUSIK, EVENTS…
SHOP SMOKING
Unser online-shop ist da
Etwas neues kommt zu Smoking. Entdecke unsere Sweat und, T-shirts mit exklusiven Designs und vieles mehr
Roll with green
GEMEINSAM WERDEN WIR ES SCHAFFEN
MIT DEINER HILFE WERDENWIR ES SCHAFFEN. KLICK AUF DEN TEILNEHMENKNOPF ODER BENUTZT DEN HASTAG #ROLLWITHGREEN IN DEN SOZIALEN NETZEN UND WIR PFLANZEN EINEN BAUM IN DEINEM NAMEN.
LET ME GRIND YOU
SPEZIELLE GEWÜRZ MÜHLE
ZERKLEINERN, ZERHACKEN UND ZERMAHLEN SIE MIT DER TEUFLICHSTEN GEWÜRZMÜHLE VON SMOKING
SMOKING PAPER CONES
ENZIGARTIG UND WAHRHAFTIG
DAS BESTE VORGEROLLTE PAPIER UND IN SPIRAAAALER FORM
Here is the Smoking product catalogue
INSPIRIEREN & ABLAUFEN. HIER IST ES. DIE BESTE AUSWAHL AUF DEM MARKT...
we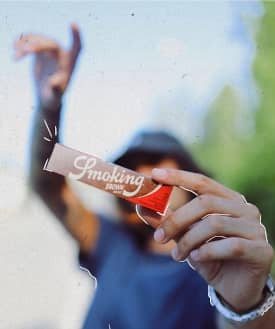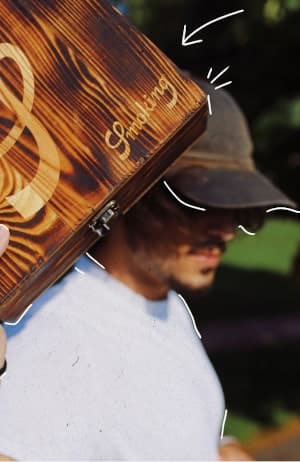 smoking

Hempsfair 2022
Unsere Teilnahme an der Hempsfair in Frankfurt hat großes Aufsehen erregt. Eine Fachmesse und Ausstellung von Produkten, Neuheiten, Dienstleistungen und allen Arten von Anwendungen im Zusammenhang mit Hanf. Ein Wochenende voller Erlebnisse mit unserer Community, wie Live-Tattoo-Sessions und vor allem Popcorn, das wir an alle Besucher unseres Standes verteilten.
DER SMOKING PAPER BLOG
HIER ERZÄHLEN WIR DIR ALLES AKTUELLE, WAS DICH INTERESSIERT UND KRASS IST.