SMOKING 4 ALL!
IN VERSCHIEDENEN FORMATEN, GRÖSSEN UND VERSIONEN.
SMALL, MEDIUM, KING SIZE ODER IN ROLLS. UNGEBLEICHT, AUS HANF. LAAANGSAM UND SCHNELL. VORGERROLLT IN FORM VON CONES… EGAL WAS DU SUCHST UND EGAL WAS DU RAUCHST, ES WIRD IMMER EIN SMOKING FÜR DICH GEBEN.
roll and feel
ENTDECKE UNSEREN BLOG
WEIL DIE BESTEN GESCHICHTEN IMMER MIT EINER ZIGARETTE ANFANGEN. WAG DICH IN DIE SMOKING WELT HEREIN UND BLEIB IMMER AM LAUFENDEN ÜBER ALLES, WAS DICH INTERESSIERT: KUNST, KINO, MUSIK, EVENTS …
SMOKING SHOP
UNSER ONLINE-SHOP IST DA
ETWAS NEUES KOMMT ZU SMOKING. ENTDECKE UNSERE SWEATSHIRTS UND T-SHIRTS MIT EXKLUSIVEN DESIGNS UND VIELES MEHR …
Roll with green
GEMEINSAM WERDEN WIR ES SCHAFFEN
MIT DEINER HILFE WERDEN WIR ES SCHAFFEN. KLICK AUF DEN ICH WILL MITMACHEN KNOPF ODER BENUTZ DEN HASHTAG #ROLLWITHGREEN IN DEN SOZIALEN NETZEN UND WIR PFLANZEN EINEN BAUM IN DEINEM NAMEN.
LET ME GRIND YOU
SPEZIELLE GRINDER
ZERKLEINER, ZERHACK UND ZERMAHL MIT DEN COOLSTEN GRINDER VON SMOKING
SMOKING PAPER CONES
EINZIGARTIG UND WAHRHAFTIG
DIE BESTEN VORGEDREHTEN CONES IN KONISCHER FORM
Hier ist der Smoking-Produktkatalog
INSPIRIEREN & AUSATMEN. HIER IST SIE. DIE BESTE AUSWAHL AUF DEM MARKT ...
we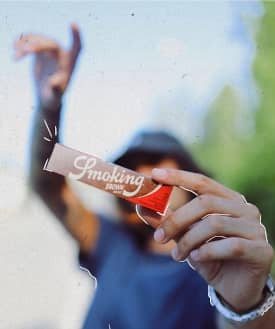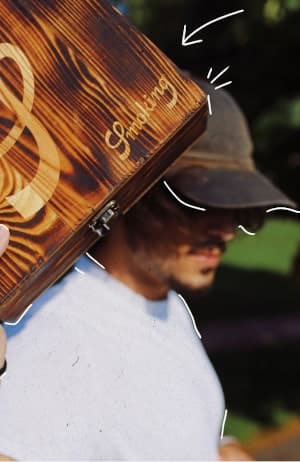 smoking

THC Expo 2023 (Santiago de Chile)
The third edition of THC Expo has been announced, and we don't want to miss it! Chats, conferences, music, and everything related to hemp culture, all in one place at an event that will be held from October 20-22, 2023. It is one of the most important industry trade shows in Latin America, and Santiago de Chile is incomparable. This is an unmissable event aimed specifically at consumers so that they can discover all of our latest innovations and the evolution of the hemp community and culture which has been happening over the last few years.
THE SMOKING PAPER BLOG
the news that interests you. The one that you really like and has a lot of vibes